Hi everyone!! I just have to share this with you all. Donna Salazar has two fabulous giveaways going on right now. You all know how much I love her products, and here's a chance for you to win some for yourself!!
First, Donna just started a new Youtube channel and would like you to subscribe, so she's having a Mega Prize Giveaway. All you need to do to enter is subscribe to her new Youtube channel:
http://www.youtube.com/user/donnasalazar/videos
She'll be giving this away in November, so head right on over to get your name in the hat for this fabulous prize package.
Just look at this prize package valued at more than $100.
The second giveaway is for her brand new Zutter Distrezz-it-All V3.0. This new Distrezz-it-All V3.0 works just the same as V2.0. The only changes are the power cord and color. Stop by
Donna's blog
and use Rafflecopter to enter as well as liking the
Distrezz-it-All Facebook page
. As soon as this page gets 2,000 likes, Donna will be drawing a winner. All the details can be found
here
. Be sure to watch Donna's
Wednesday Webisodes Video
demonstrating all the cool distressing techniques you can achieve with the Distrezz-it-All. It can be viewed
here
.
Zutter Distrezz-it-All V3.0
PS . . . be sure to watch the bloopers on Donna's videos. They are sure to bring a smile to your face as you see her goofs and her absolutely adorable grandson, Hunter.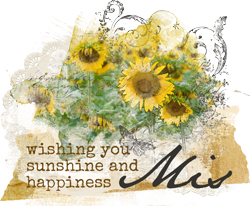 Follow my blog with Bloglovin