My god-daughter popped in to visit on her way to and from visiting her mum. She's growing into such a lovely young lady, we always think of her as our sweet girl!
I loved using the cute pastel colours when we did last month's
challenge
at
Scrap Around the World
, so I've used them again here. And also being inspired to use sketches again, I chose one from Pagemaps for this one...
And yes... I used a banner, but it was cute here, and the little Diecuts that match the Family Jeans collections were sooo perfect for it!
With so many patterns and layers for this one, I just used a few small flowers to embellish it. I used some gauze to soften the layers, tucked in some snippets of crochet lace and added some hand stitching.
The 'Sweet' title is cut from the cut out sheet that comes with the Family Jeans 12x12 Paper Pad. I really am loving using these lately, they are easy and convenient, and obviously match perfectly!
Thanks for stopping by today, I hope you liked this sweet little layout - I really am having fun with these softer colours, stepping outside my comfort zone of neutral tones!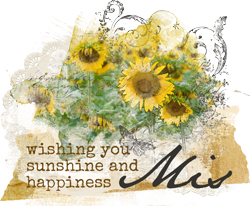 Follow my blog with Bloglovin
DSD Products used:
GCD Studios - Family Jeans 12x12 Paper Pad
GCD Studios - Mix'd Media Stax 2
GCD Studios - Family Jeans Die-cut Shapes
Also used:
Gauze, Bakers Twine, Paper Flowers
White Self Adhesive Lace Trim
DMC Perle Embroidery Thread
Polaroid Frame, White Shipping Tag
Font: Special Elite
Sketch: Pagemaps March 2013