Hi lovelies!! Today I have a layout of myself and Natasha to share. This girl seriously rocks as a friend... she's always there for me, as I am for her. We giggle over silly things, we say WTF over other kinds of silly things, we share silly stories and we do silly things together... even though she lives on the other side of the world from me. Modern technology makes it possible for us to be in contact daily, ok twice daily... thank goodness for wifi - LOL.
Click the image for a larger view.
I had lots of girly fun making this layout... sweet pink with brown using Donna's Family Jeans and Natural Beauty Collections from GCD Studio, always a yummy combination! I love that so many of Donna's Collections can be mixed and matched so easily.
I created a big boofy flower with Donna's Grand Peony die from Spellbinders as my centrepiece for the flower cluster and sat it on top of some chipboard scrolls from Want 2 Scrap.
Some paper from the Mixed Media Stax 2 made a sweet little ruffle... I love seeing the little hints of words, sometimes the combinations accidentally work just perfect!
And I couldn't resist cutting some butterflies from canvas with Donna's Wonderful Wings Die, love them so much, and the little resin heart is for Natasha, coz that's her thing!
That's all for today... will be back again soon!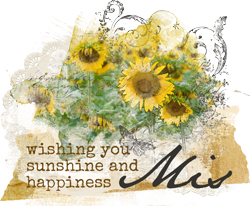 Follow my blog with Bloglovin