Hi again! Today I have still another OTP piece to share with you... I've been having the best fun!
I have had this mannequin form for years! It's just a little papier mache one, and last year I managed to gesso it... and then it sat there until last week, and she finally got painted and dressed!!
I painted her by putting some paint into a spray bottle and diluting it with water, then I sprayed her from the top and let the colour run down. I've done a few coats with different dilutions of paint to water which gave different colour weights.
And then I dressed her! The Pearl Trim strands made a perfect necklace, with a trimmed piece from the Silver Diamante Trim at her throat.
She has a double layered Tulle skirt, overlayed with 5cm and 8.5cm Lace and a big Polka Dot Organza Ribbon bow as a bustle. And then she has a gorgeous bouquet of Silk Flowers with Swarovski Crystals and Roses clustered around a beautiful Satin Rosette at both her waist and feet!
Green Tara Products used:
Flowers:
Silk Flowers with Swarovski Crystal Centres, 2cm, Pale Pink -
SDPPS60
Silk Flowers with Swarovski Crystal Centres, 3cm, Pale Pink -
SDPPL60
Silk Flowers with Swarovski Crystal Centres, 3cm, Rose -
SDRoL60
Trims:
3mm Pearl Trim, Pale Pink -
RBKPPP
38mm Polka Dot Organza, Pink -
RBB221P
Other Products used:
Jo Sonya Gesso
Dusty in Colour Acrylic Paint
Papier Mache Mannequin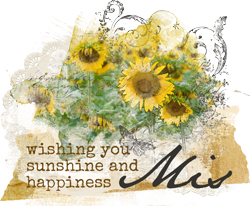 Follow my blog with Bloglovin