Hiya everyone!
I've been playing... for no reason other than to just 'play'. I just grabbed a pic, had a title in mind and then went and grabbed some new pretty paper and played.

As it was, it was perfect for a theme for ASI's latest Designer Gallery, so you can see this also in Issue #25 which is out now!
[click on the image for a larger, clearer view]
I've used some gorgeous Teresa Collins papers... and yeah, my style is changing in little snippets, I don't know why... but it happens. But I'm liking the cleaner look. We'll see where it goes, because I still like to make inky messes too.
I made the little fabric button... I have made a whole pile of them, because they are fun!
The little camera is so cute...
... and I fell in love with this ribbon with the zipper... it's from Close to my Heart, as soon as I saw it I had to have it!
So yeah... that's a "just coz I didn't have to layout". I'm older, wiser but have realised I've still got lots of lessons the universe is still trying to have me learn. And I guess that's what it's all about, learning, growing and changing...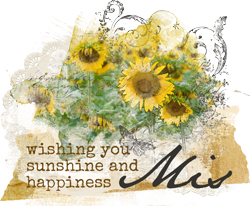 Follow my blog with Bloglovin
Bits I'ved used:
Teresa Collins Family Stories Patterned Paper - Family, Flower, Noted, Multi Strip
Prima Flowers Soprana - Pink
Dusty Attic Roses - Pink
Fabric Tape, Close to My Heart Zipper Lace
Little Tweet Wooden Camera
Polaroid Frame, Shipping Tag
Clearsnap Mix'd Media Inx - Chiffon
Dymo Caption LabelMaker
HOTP Easy Vintage Label Template
Couture Creations Foam Mounting Tape, 6mm Double Sided Tape
Helmar Tiger Grip