This month's ATC Theme at Dusty is Collage, and my first thought was the little inchie art collages we used to do years ago... so I did that!
I used one of the ATC Window Frame from the ATC Window Set as it had all the sweet little inserts that I could decorate in the collage style. I've used paints, texture paste, metallic wax rub, rubons, german scrap, seed beads, microbeads and transparencies all layered over each other.
Each tiny little square was then popped back into it's frame to create the little collage piece. Lastly I popped a sweet Mini Corner #2 into the corner, simple painted white then coated with Dusty's Clear Crackle Varnish and then sprinkled with a few iddy mircobeads.
Thanks for visiting, I hope you join in with this sweet ATC Theme!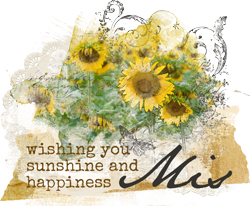 Follow my blog with Bloglovin
Products Used:
Dusty in Colour Clear Crackle Gloss
Dusty Attic ATC Window Set
Dusty Attic Mini Corner #2
Delish RubOns
Collections Transparency
German Scrap
Green Tara 2cm Bow
Beaded Trim, Seed Beads, Micro Beads
Clearsnap Mix'd Media Inx Chox - Petals
Viva Inka Gold Metallic Rub - Old Silver
White Spray Paint
Want 2 Scrap Heart Stencil by Donna Salazar
Jo Sonya Texture Paste