Hi everyone! Here's another fur baby layout, this time it's my crazy pooch Coco. She's such fun and has such personality... she's soft and gentle with me, loud and rukus'y with Darren and teases Kel like a sibling would. She definitely knows each of our characters and our roles within the family!
Click on the Image for a Larger View
As always, Green Tara products add the extra little touches that make a layout. Here I have used some small Roses tucked in under a fold of paper. The cream and red works beautifully with the earthy tones of the papers.
I've also tucked in a sweet Satin Rosette for a touch of elegance, then added a snippet of red Burlap Ribbon for an added splash of colour.
I tied a big bow using Coloured Jute Ribbon. All the Green Tara Ribbons tie beautifully, and this one is no exception... it always creates a perfectly shaped bow.
As a final touch I have used some 10mm Lace Ribbon over the top of my paper ruffle. It's a perfect accompaniment for the vintage doilies I have used.
Thanks for visiting today!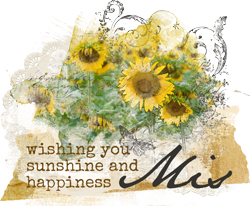 Follow my blog with Bloglovin