This is such a sweet layout... I decided to scrap about all the little things around me that make those little differences!
click on the layout image for a larger view
I really do love scrapping with girly papers and flowers, and colours... and photos, but then, don't we all!
I fell in love with these ultra delish "Messy Head" papers from 7 Dots - you can still get them at Natasha's "Moments of Tranquility" store online
HERE
.
The little heart here was made from UTEE... I really did like making my own lightweight embies from UTEE, will be doing more again I'm sure!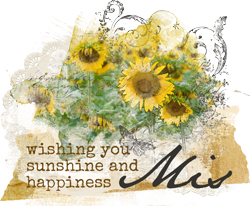 Follow my blog with Bloglovin