Week 6 and the Slate Core Kit and I are getting along a lot better now! Just the one page again - mostly food related!
I had to use the 'no joke' card for this one... I baked. I don't bake, I used to but I haven't for years. Most people thought I was joking when I said I had baked a cake!
click on the image for a closer view
This week I've added some little epoxy dots from Typo, an iddy Tim Holtz Chatter sticker and the "hello" sticker is from Jillibean Soup.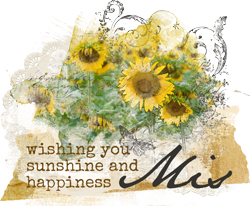 Follow my blog with Bloglovin