I am so far behind 'sharing' all my work I have been doing! I am forgiving myself though... but it's time to get back into it and start sharing with you all... so over the next few weeks I'll be catching up with my Australian Scrapbook Ideas commissioned articles as well as my Project Life pages.
Here's one from Issue #24 of
Australian Scrapbook Ideas
, there were a couple more in there, but this one I adore and want to share even though it's old now. Those 2 cute little munchkins are
Natasha
's children - I just want to scoop them up in a big hug! Thanks again for saving me with the perfect photos for this page!
This article was all about using gorgeous velvet, loved it!
For this layout I made cute little bows and stamp embossed some leaves. There's a step by step visual "how to" for the stamp embossing in the magazine, it's so easy and so very effective.
I made a paper ruffle from glittery chevron paper - I really love how the chevron looks once 'ruffled'.
For Step by Step Instructions on how to create this layout - look for
Australian Scrapbook Ideas
Issue #24.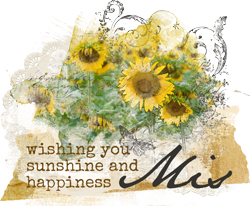 Follow my blog with Bloglovin