I have Kaisercraft's Yuletide to share with you today! These papers are the perfect tones and feel for a traditional style Christmas. I was lucky enough to use the Yuletide range for my 2nd Round DT layouts and I've also used them to create an upcoming class at Tomorrow's Memories!
I've created little clusters using Wooden Flourishes, Collectables and Paper Blooms...
I've added some Ivory Sparkle embossing powder to the edges of the white Paper Blooms to tie in all the fabulous rich gold foil papers found in the 6 1/2" Paper Pads.
Thanks for visiting today!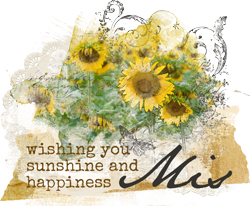 Follow my blog with Bloglovin