Ooooh we love the hot chocolate at the Chocolate Factory!!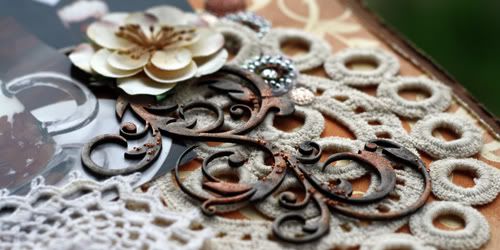 I have used Scroll #6 Small, painted, inked, misted etc and then coated it with UTEE and some micro beads!
The paper is a Bazzill Resist I have had in my stash for ages... love this stuff!!

Take care of you.