Our son took this pic, he did quite well... far better than any of the photos Darren took that day LOL!
I have used the small piece from the Floral Frame Set DA0576 here, I love the curve and gentleness to it!
This is another Anna technique inspired one... "petite grunge" because it's not as grungey as Anna's fabulous ones, just a little bit grungey!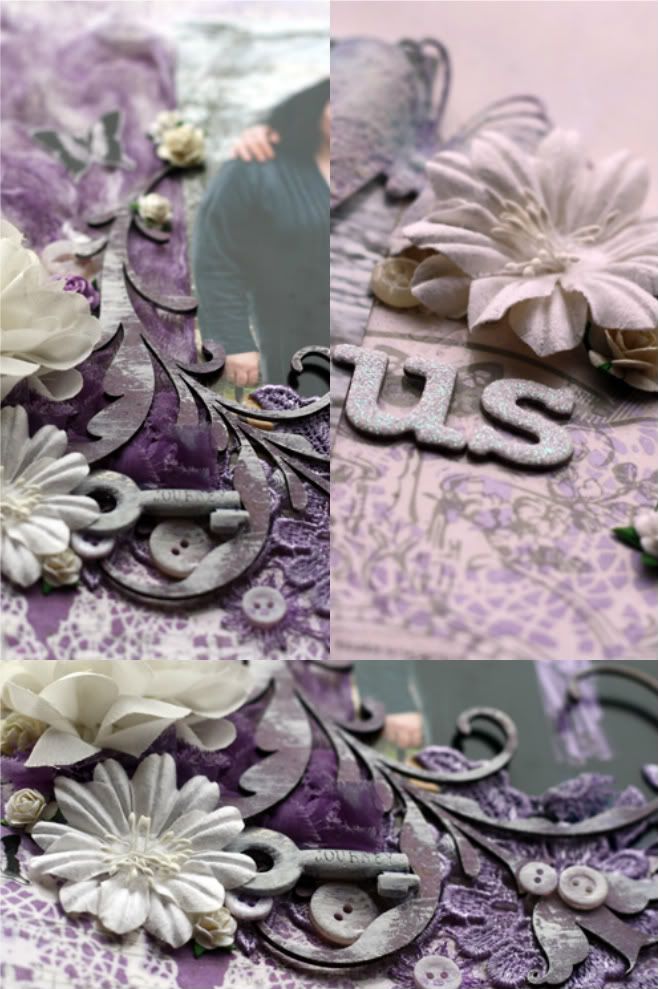 I have used Pink Paislee Parisian Anthology paper, Collections Transparency, Green Tara Paper Roses, Pink Paislee bloom, White Paper flowers, Lace Trim Motiff, Muslin, Tim Holtz Key,Glimmermist and White Paint.
Take care of you.