Myself and Darren, down at Bells Rapids... all these smiley normal photos, and then one that Kel grabbed while I was being cheeky... I like the cheeky one!!
Oh my I adore these Dusty Attic Leafy Stems, they are so lovely!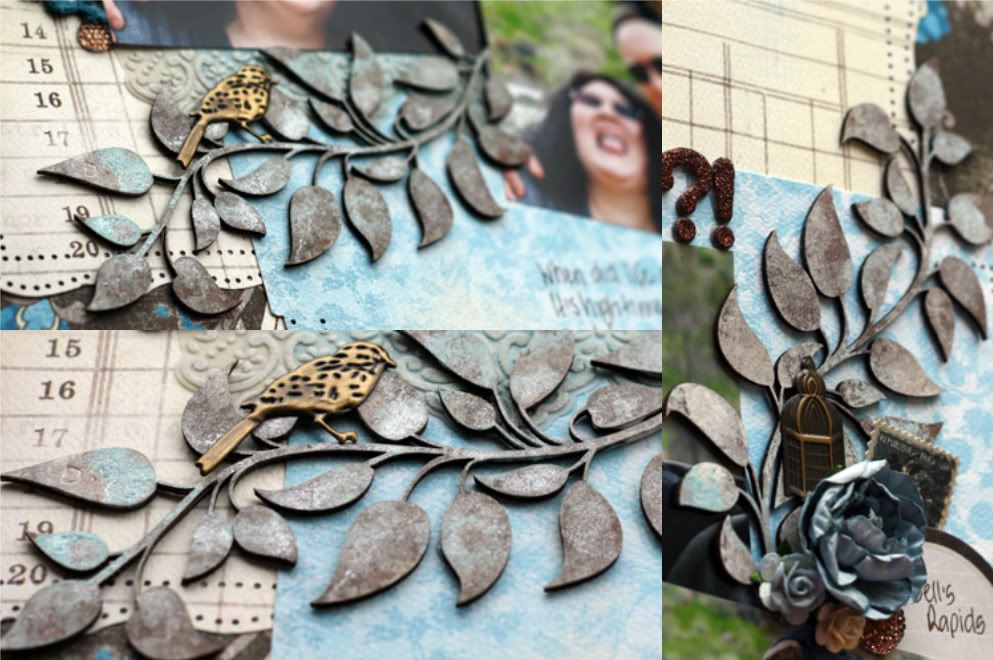 I have painted the leafy stems with Warm White and Oyster Pearl Paint, then sprayed with Tattered Leather Glimmermist and dabbed with some Aqua Adirondack Paint.
Other products used: Authentique Papers, Crocheted Doilies, American Crafts Thickers, Kaiser Blooms, Prima Trinkets, Rebecca Sower Nostalgiques Sticker, LYB Journal Spot, Green Tara Flowers, Wax Rosette.

Take care of you.