Hi everyone... today I have just a little share for you. It's a sweet little card I made just for the fun of it. I was rummaging through my
Handmade Halo
Charms and found this sweet teapot and teacup, and after having just sorted all my papers out I remembered the sweet teacup images on Pion's "For Mother" range, so created a cute little High Tea card. I love High Tea, would love to go with some girlfriends one day to one of the fancy places... but there's nothing wrong with having sweet little treats and teacups at home on a girly day in!
I have trimmed the card with these gorgeous flowers and ribbons and laces from Green Tara. I have used a Pincushion flowers and layered it with a Lace Pearl flower in matching tones. Then I've tied a big floofy bow using Polka Dot Organza ribbon. This ribbon really is the ultimate in girly sweetness... it's just one of those perfect ribbons!
Thanks for popping in today... hope you are all well, if not, why not treat yourself to a little High Tea to cheer yourself up!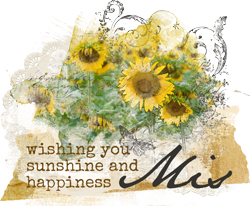 Products used:
Pion Design For Mother Patterned Papers
Green Tara Lace Pearl 3cm Lace Pearl Flowers - Dusky Pink -
XF9332DP
Green Tara Pincushion 6cm Soft Fabric Flower - Dusky Pink -
XF9320DP
Green Tara 38mm Polka Dot Organza - Pink -
RBB221P
Green Tara 2cm Lace - Off White -
L2895OW