"FUN TIMES TOGETHER"
As I was sorting through some photos I found these old ones of us hamming it up with big cheesy grins for the camera. I've never scrapped them because they weren't quite perfect... but they are, in the sense that this was us, having fun eating ice-cream in the middle of winter!
I created this one while I was teaching a class... there was only a few girls who made it on this day, so I grabbed some stock from the shelves, some Green Tara flowers, ribbon, lace and tulle and sat there with them and created a layout in the same style, just different paper. It turned out quite different!
As it turned out, these papers were just perfect for the photos! Love it when that happens.
I have created layers and layers of paper, lace, tulle and flowers on this layout. The visual elegance and softness of the lace and tulle works nicely with the girlified grunginess of the crumpled and distressed background.
The beautiful soft Primula's look so lovely against the lace and tulle...
And the gorgeous Herringbone Ribbon was a perfect shade and adds a stunning pop of colour and great contrast to the Satin Rosette.
I'll have another layout to share soon... or pop on over to the Green Tara blog to see them there, as well as all the gorgeous work the team creates!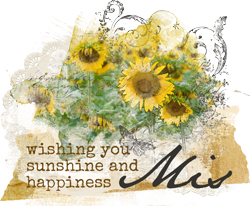 Green Tara Products used:
20mm Herringbone Ribbon, Turquoise -
RB405Tu
Primula 4.5cm Silk and Organza Flower, White -
XF9325Wh
Satin Rosette 5cm Satin and Pearl Flower, Olive -
XF933Ol
Follow my blog with Bloglovin