Onto Issue #27 of Australian Scrapbook Ideas, this is the most recent out at the moment! This article was all about fabulous Viva Croco Paint... love!! I got to do a "Tried and Tested" article which was a whole load of fun to write up, as well as it was to create.
I decided to create a little canvas for one of my Croco samples, which I then covered in UTEE. I did try to see how it'd turn out with Glossy Accents, but that gave the surprising result of totally filling in the cracks so they went away!
Look how fabulous those cracks are!!
All article layouts in Australian Scrapbook Ideas come with full instructions, so ask for it at your local newsagent or subscribe so you don't miss out! You can find them online
HERE
and you can keep up to date by following them on Facebook
HERE
.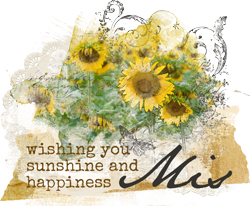 Follow my blog with Bloglovin