My kids... love these two nutters! Well one is mine, and the other is my god-daughter... but I call her mine!
This backgound was amazing to create! Believe it or not it started as aluminum foil! If you can get a hold of the magazine there are step by step instructions on how to recreate it.
With such a dramatic background, and a busy photo all this layout needed was a few well placed embellishments and it was done. Probably one of the quickest layouts I have done... but one of the ones that gave me the most fun!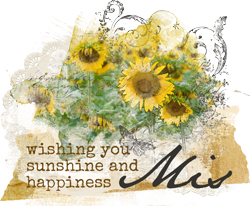 Follow my blog with Bloglovin