Here's another vintage style layout, this time with my maternal grandparents. These photos were taken in the 40's, they had such style back then... how dapper was my grandpa!!
I used an impressive chipboard frame for this one from Dusty Attic. It was perfect for the era, the vertical layers and held the Croco beautifully. For this one the cracks were accented with some Viva InkaGold, one of my favourite mediums for highlighting textures you've created on your work.
All article layouts in Australian Scrapbook Ideas come with full instructions, so ask for it at your local newsagent or subscribe so you don't miss out! You can find them online
HERE
and you can keep up to date by following them on Facebook
HERE
. I won't have any shares for you from Issue #28 when that's released as I took a mini break... but there's more coming up in Issue #29!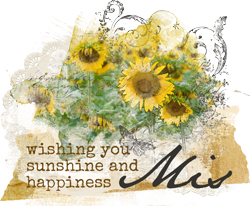 Follow my blog with Bloglovin