Once again I'm playing catch up! Ever since my ex and I split life has been better, but I definitely don't have anywhere near as much 'free' time. Yes, I have down-time... but I need to keep that as 'do absolutely nothing' time or I'll fall in a heap!
Here's a layout from Issue #26 of
Australian Scrapbook Ideas
... 2 editions ago now. So for those who haven't been able to get the magazines, be prepared to be bombarded the next few days with my catch up posts!
This article was all about Black Gesso... fun!
For this layout I created a truly grungy background from corrugated cardboard and created am industrial chalkboard effect.
I splashed around some 'Goosebumps', I love the glossy effect on the chalky background.
I continued the chalkboard effect on the letters. I painted the plain alphas with Black Gesso, inked a messy edge with some Jasmine Mix'd Media Inx and then glossed it up with Glossy Accents.
It was fun to create a totally grungy boy style layout - I love my flowers, but to create this 'messy' style surely is satisfying!
All article layouts in Australian Scrapbook Ideas come with full instructions, so ask for it at your local newsagent or subscribe so you don't miss out! You can find them online
HERE
and you can keep up to date by following them on Facebook
HERE
.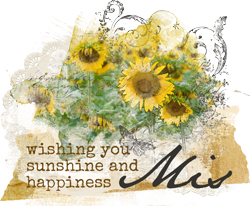 Follow my blog with Bloglovin