I love this layout... and I was SO excited when it got the Cover of the magazine. My very first cover and I was so happy that it was with Australian Scrapbook Ideas.
I usually struggle using black accents on my work... there are some amazing scrapbookers out there that make this look so good, but I've never really found a balance with it - until this layout!
So many accents were altered with the Black Gesso for this layout. The resin flowers, the resin frames and the gorgeous chipboard butterflies.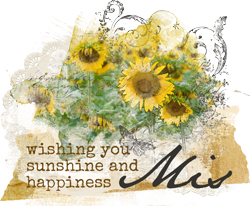 Follow my blog with Bloglovin