Hi everyone!
This is my next class at Tomorrow's Memories, using stunning new Be-YOU-tiful papers from Kaisercraft. I love the bold vibrant tones and patterns of this rage, but have created this simple layout to show those who shy away from using bright bold colours and patterns how they can still use them without feeling overwhelmed! You will also learn to create your own handmade paper ruffle, use layers of papers and even dye a trim to perfectly match your layout.
This class is this Saturday, 5th July from 10:30 and costs only $23.50 and there are only a few spaces left!
To book in, call Tomorrow's Memories on 9279 2183.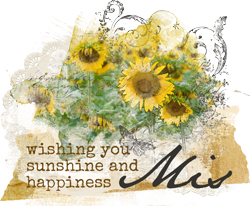 Follow my blog with Bloglovin