Hello again beautiful people! Today Kaisercraft have work from their Be-YOU-tiful range up on their blog. You can pop on over
HERE
to see Linda T, Naomi & Cathy's work as well as my own!
Today I'm sharing this layout with you. I fell in love with this range and have created classes and samples for Tomorrow's Memories already with it. It was also the range I turned to for my Kaisercraft Submission! It's such a fabulously feminine range but this time I wanted to create something more masculine and the range is versatile enough to allow you to do this easily!
I adored the worn, peeled patterns on this paper and wanted to cut into some of the 'peeled' parts to show what was underneath... I lined it with some of the reverse of the paper which is a fabulous corrugated board print. then I've tucked in some cogs and gauze to create more layers and texture.
The cogs were treated so some crackle texture paste and then inked with Mix'd Media Inx in Truffle, Honey and Mossy to create a worn rusted look. Kaisercraft's wooden embellishments are fabulous to work with, being wood they are extra hardy, but still are thin enough to cut if you need to.
Thanks for stopping by today!
Kaisercraft Products: P1561 Glamorous, P1562 Delightful | SS248 Sticker Sheet | CT800 Collectables | FL399 Flourish Pack – Cogs, FL400 Flourish Pack – Large Cogs | RS409 Sparklets – Ebony | EM925 Tag Pack – Raw | CM502 Captured Moments Pocket Stickers – Black
Other: Gauze, Texture Crackle Paste, Brown/Olive/Beige Inks, Foam Tape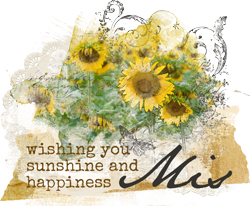 Follow my blog with Bloglovin